---
With over 20,000 collective followers on our team's social media outlets, we're in a unique position to assist with both creating awareness of a prospect's skill set and recent on-floor performance. From crisp recruiting updates to updated in-season stats to a potential last-minute change in schedule that needs to be conveyed socially, this package allows the player to control the information available to the public about their game.
Become an #SMPMember: Click the Logo Below

---
By: 
LAWRENCEVILLE, Georgia – The Elite Basketball Academy Fab 5 Middle School Showcase hosted talented prospects from over five states across the South. This recap will take a look at some of the standouts from Saturday's session.
William Vasser (Louisville, Kentucky) Jefferson County Traditional – 2021
Vasser caught the attention of our staff early on in the skills development series. He has a strong build at 5-feet-11 and operates well with the ball in his hands. Vasser has a very consistent and fundamental jumper. He showed the ability to catch and shoot behind the arc, attack off the bounce, and rise up for a mid-range shot. His willingness to rebound from the wing position was also impressive on both ends.
Quentin Rice (Morgantown, North Carolina) Liberty – 2022
One of the most entertaining players to watch over the weekend was Quentin Rice. At 5-2, he has incredible speed with the ball in his hands and a blue-collar toughness to his game. During a 3-on-3 series, he single-handedly scored on six straight possessions. Rice has a quick release on his jumper, range beyond the arc, and creates well for others at the point guard position. He made multiple passes that had spectators and our staff talking.
Zhare Floyd (Lawrenceville, Georgia) Creekland – 2021
Floyd established himself as a scorer during 3-on-3 cut throat live action. He has an explosive first step that allows him to slash to the rim against most defenders. After getting to the rim for a couple of easy buckets, the defense started to sag off and he would pull up for a 10-15 foot jumper. Floyd had some crafty finishes around the rim that called for great athleticism and body control. He is a prospect to keep your eye on in the near future.
Dakota Orr (Homer, Georgia) Banks County Middle School – 2021
At 6-3, Orr has great length and athleticism to impact the game in the lane. He was comfortable as both the center and forward, and he is able to stretch the defense with his mid-range. Orr did a great job of making reads off the pick and roll, or pick and pop. He has a knack for timing in the paint, as he was able to block or deflect multiple shots in the half court set.
AROUND THE RIM
Forward Cannon Harman of Dacula, Ga., is on the rise. The left handed prospect showed range on his jumper and mobility to run the court. His size and skill will make him an interesting player for high school coach Derek Heberling at Hebron Christian in upcoming years.
Big man Jamal Hodges of Lawrenceville, Ga., showed that he is a workhorse player willing to do whatever it takes. He was one of the more coachable players in the camp.
Evan Elliott proved he is a versatile presence on the court. He has the size to rebound in the lane, but he has the footwork to play in transition.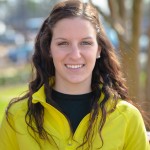 Rebecca Dyer is a contributor to Peach State Basketball. She's been in the community as an evaluator and a columnist since 2008. She also serves on the Naismith Awards selection committee. Dyer played college basketball at both Kentucky and North Carolina. You can reach Dyer at [email protected]

Jonathan Hemingway is the Assistant Director of Scouting for the JumpOffPlus.com International Scouting Report, is on the Naismith Trophy Board of Selectors and owns CoachHemi.com, the go-to source for coaches for X's and O's.  He is the floor director of #TeamEBA camps, a site director for #TeamPSB tournaments and can be reached at [email protected].