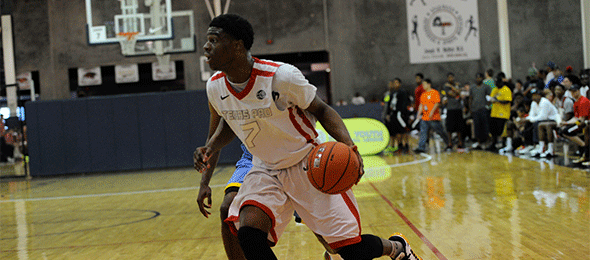 Photo credit – Jon Lopez essay writing on my college life Nike
The Brandon Clay Scouting Report offers up Prospect Evals from the top male basketball players in the class of 2014.
Emmanuel Mudiay – (Dallas, Texas), – Prime Prep – 2014
Height: 6′ 5″
Position: Point Guard
Committed College: SMU
Evaluation:
Date: December 7, 2013
Location: Marshall County Hoop Fest (Benton, Ky.)
Mudiay is a guard that could ultimately play either guard position. Tonight he demonstrated his unselfishness by setting up his teammates with incredible passes. He has vision that is unmatched by essay writing on pilot is my ambition few in the class. He has the size and athleticism to play on the wing and be a scorer when he needs to be. He has the ability to hang in the air around defenders and a superb body control in the lane. He seemed to be able to control the game in every way here tonight versus Quality Education Academy. He hit 3s and even had the ability to body up versus defenders to hit contested midrange jumpers. He has a good essay writing websites chance to be one of the nation's top incoming freshman next year.
Highlights of Mudiay compliments of Iowa Elites:
Elite Basketball Academy Series
***Designed for evaluation purposes, these are great opportunities for upperclassmen and underclassmen alike to get valuable game broadcasts that can be sent to college coaches with a single email essay service review message. For underclassmen, it also serves as the gateway for prospects with remaining high school eligibility to play in front of our National Evaluators.
September – Elite Basketball Academy All-American Camp
October – Elite Basketball Academy Top 40 Fall Workout
CoachHemi.com Showcase Series
 October – CoachHemi.com Workout

Jonathan Hemingway is a National Evaluator for the OTRHoopsReport. He is also the publisher of CoachHemi.com. He has been involved in the community since 1996 as a coach, camp director and evaluator. You can reach him via email at [email protected] and follow him on twitter @JLHemingwayPSB