BUFORD, Ga., – The Elite Basketball Academy Top 40 Workout is designed to bring some of the nation's top prospects together to compete and showcase their skills in front of BrandonClayScouting.com and OTRHoopsReport.com evaluators.

Anthony Haskins Team 4 (Lawrenceville, Ga.), Central Gwinnett HS – 2015

Haskins is an athletic post presence who is a threat to block shots and rebound consistently in the paint. His footwork conclusions for research papers and athleticism allow him to run the floor better than most post players in this camp. After first seeing Haskins at our EBA All-American Camp in September, he finished a successful senior campaign where he averaged 7 points and 5.5 rebounds for coach Branden Mayweather. Look for Haskins to select a college program soon to play at next season.
Patrick Huffine Team 2 (Indianapolis, Ind.), Don Bosco Prep – 2015

The senior forward made a positive impression at the EBA Workout in March. The 6-foot-5 workhorse combines work ethic with skill to be an impact player on the college essay paper floor. His high basketball IQ allows him to be an interior presence, but he has the skill to stretch the floor when the time is right. Huffine blends a rare combination of ruggedness and skill that should make him a productive college basketball player.
Cooper Long Team 1 (Buford, Ga.), Buford HS – 2018

 We got another look at the talented and skilled Long, who we first saw at the Adrian Pendland Fall Workout last October. Long is a great ball handler with a very good jumper. The Buford native proved that he could hang with the older and bigger college essays that work athletes at the camp. As he matures physically in future months, we expect to see his production increase as well. He has all the tools you would like to see out of a point guard including dribble moves to shake defenders.
Click below for the EBA Top 40 Broadcasts powered by the SUVtv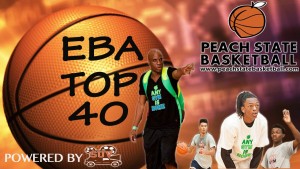 Elite Basketball Academy Series
***Designed for evaluation purposes, these are great opportunities for buy online essays upperclassmen and underclassmen alike to get valuable game broadcasts that can be sent to college coaches with a single email message. For underclassmen, it also serves as the gateway for prospects with remaining high school eligibility to play in front of our National Evaluators.

Jonathan Hemingway is a National Evaluator for the OTRHoopsReport. Hemingway serves on the Board of Selectors for the Naismith Trophy. also He is also the publisher of CoachHemi.com. He has been involved in the community since 1996 as a coach, camp director and evaluator. You can reach him via email at [email protected] and follow him on  twitter @JLHemingwayPSB