LEBANON, Tenn., – Wilson Central High School served as the host school for the 2nd annual CoachHemi.com Fall Workout this month. Over 90 female prospects participated in a camp that was stacked with a number of players who are already ranked by ProspectsNation.com. Several players made jumps in their development and the staff from BrandonClayScouting.com took notice. Here is a recap of a few of those stock-risers.
Class of 2016
Michaela Head (Clarksville, Tenn.), Rossview HS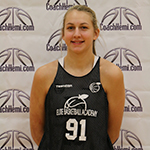 Head puts us in the mind of another senior, Karlie Bearden of Dawsonville, Ga., who is a Lenoir Rhyne commit. The 6-foot wing forward showed versatility on both ends of the floor. She is mobile, agile and able to hit jumpers from the perimeter. In a gym full of talent, she proved she belonged.
Sydney Johnson (Indianapolis, Ind.), Scecina Memorial HS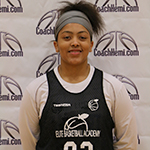 Johnson is a left-handed guard who brings hustle and energy each time she steps onto the court. We first saw her fiery disposition at the #EBASuper64 Camp back in June. Her willingness to do the dirty work on the court while also bringing ball handling made her one of the best glue kids at the camp.
Class of 2017
Emma Brown (Cleveland, Tenn.), Bradley Central HS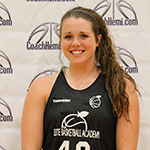 Our staff was impressed with the play of Brown in her first viewing at a CoachHemi.com event. Standing at 5-10, she has ideal size to play on the wing and she combines that with a great shooting touch. Although she just participated in the skill session, which included 3 on 3 play, it was evident that her skill should translate very well to high school season.
Addison Byrd (Mt. Juliet, Tenn.), Wilson Central HS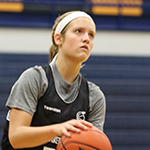 We have become very familiar with Byrd's game over the past few years as she has competed at multiple #TeamEBA events and been a cornerstone of John Wild's program. Byrd's size, skill and athleticism has drawn attention since coming onto our radar over 12 months ago. However, she earned the title of a stock-riser after this event as she shot the ball at a rate higher than we have seen before. Her high release and easy follow through made her one of the best shooters in the gym on Sunday afternoon. Combine that with her willingness to drive the ball and finish while taking the bump, and Byrd is climbing the ranks as one of the better prospects in Middle Tennessee in her class.
Dorie Harrison (Nasvhille, Tenn.), Hillsboro HS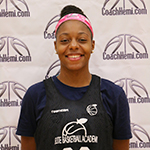 Harrison made a big impression at the Saturday skill session. The 6-2 post player combined her physical strength and footwork to be one of the best power finishers in the gym. Harrison really raised eyebrows as she also knocked down a couple of perimeter jumpers in the workout. Given her skill set and athletic strength, she emerges as a #PNElite100 watch-list player in her class.
Shelby Hix (Gordonville, Tenn.), Smith County HS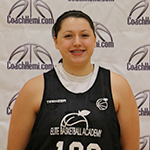 Hix showed herself to be one of the best shooters in the gym at the two-day camp at the beginning of the month. Her quick release and tight footwork made her a threat to knock down 3-point jumpers continually. She was a standout performer during the 3 on 3 portion of camp where she helped carry her team deep into bracket play.
Highlights from the #CoachHemiWorkout Skill Session
Class of 2018
Lizzie Davis (Knoxville, Tenn.), Hardin Valley Academy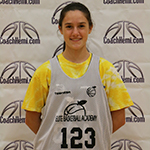 Davis was pegged by trainer Adrian Penland (@AP_BBall), as one of the most skilled guards in the gym after her work on Saturday. After watching her play in 3 on 3 games and 5 on 5 game play, we saw that skill could translate from drills to action. The 5-7 point guard is a solid ball handler and can deliver the basketball to her teammates efficiently. She showed a solid release on her jumper as well. We will keep a close eye on her development in upcoming years.
Tehya Lyons (Norcross, Ga.), Norcross HS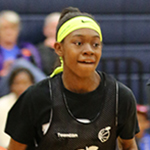 With so many talented guards at a camp, it is sometimes hard see separation between prospects. However, Lyons was able to make a name for herself at the camp with her driving ability. The left-handed play-maker bumped heads with some of the best guards nationally and held her own. We will keep an eye on Lyons as she suits up for coach Angie Hembree and the Lady Blue Devils this season.
Asia McCoy (Lawrenceville, Ga.), Archer HS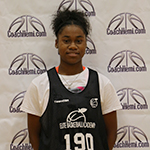 A player that continues to climb the ranks in the eyes of our staff is this 5-11 wing-forward. McCoy is an athlete who produces in a number of areas on the stat sheet. She can grab big rebounds or lead the break as a handler. Her ball skill continues to improve where she can direct traffic from the arc. In the long-term, McCoy could have one of the highest ceilings of her high school or travel team teammates. Watch her this season on one of the most talented high school teams in the state of Georgia with coach Ryan Lesniak.
Cameron Swartz (Marietta, Ga.), Fellowship Christian School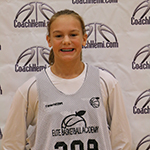 The biggest jump of any prospect that we saw at the event had to have been made by the Georgia native. The 5-11 guard showed ball skill and flair in her game that was previously unseen by our staff. She hit jumpers on the move and shifted past defenders in transition. Her play-making ability allowed her to score points in bunches at the workout. She also stood out in the skill workouts as one of the more advanced guards in the building.
#CoachHemiWorkout Highlights courtesy of @Colin_Cody1


Jonathan Hemingway is the Assistant Director of Scouting for the JumpOffPlus.com International Scouting Report, is on the Naismith Trophy Board of Selectors and owns CoachHemi.com, the go-to source for coaches for X's and O's.  He is the floor director of #TeamEBA camps, a site director for #TeamPSB tournaments and can be reached at [email protected].