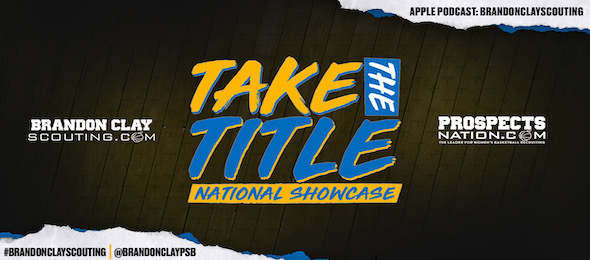 ---
With over 50,000 collective followers on our team's social media outlets, we're in a unique position to assist with both creating awareness of a prospect's skill set and recent on-floor performance. From crisp recruiting updates to updated in-season stats to a potential last-minute change in schedule that needs to be conveyed socially, this package allows the player to control the information available to the public about their game.
Become an #BClayRecruiting Member for maximum Recruiting Exposure: Email BrandonClay@PeachStateBasketball.com
---
---
The TakeTheTitle will showcase some of the premier travel teams from across the country. Our events are designed to guarantee every player in attendance a legitimate opportunity to play in front of the college coaches in attendance.
---
---
Follow our team for social media posts/updates throughout the event by using: Tag: #TakeTheTitle — Join the conversation!
Brandon Clay: Follow @BrandonClayPSB
Chris Hansen: Follow @ChrisHansenPSB
Jonathan Hemingway: Follow @JLHemingwayPSB
ProspectsNation.com: Follow @ProspectsNation

---
Facilities:
UW Health Sports Factory – Rockford, Illinois 
---
Game Times:
Friday – 5:00 pm to 10:30 pm
Saturday – 8:30 am to 6:30 pm
Sunday – 8:00 am to 3:30 pm
---
NCAA / USAB Coaches & Team Certification: Must be completed EACH YEAR for ALL coaches
USAB Gold License link: www.usab.com/ncaalicense
NCAA Athlete Registration:
REGISTER HERE: https://BBCS.ncaa.org