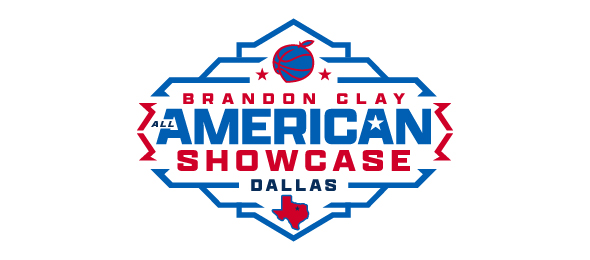 The All American Showcase brings the skill development aspiring college prospects need with the more than four decades of combined national exposure reach of the Brandon Clay Scouting coverage team. Executive Showcase Director Brandon Clay will be leading the on-floor work.
Brandon Clay All American Showcase Online Registration can be found HERE:
Directions to PAY and register
1. If you are an existing user click here for registration: #BCSTrainingAcademy EXISTING Athlete Registration
2. If you are a new user, click 'New User' click here for registration: #BCSTrainingAcademy NEW Athlete Registration
*Creating an account will allow you to register for multiple events, without having to fill out multiple registration forms.
***All participants need to bring their own basketball for the skill sessions
Spotlight Training Sessions with Brandon Clay ($99 add-on)
***Each player will get a personal evaluation from Brandon within seven days of the academy.
2022 All Friday Night Lights Participants:
Name
School
Class
Add-ons
Adrianna Drake
Jerry R. Walker Middle School (Little Elm, TX)
2027
Katie Fiso
Garfield High School (Seattle, WA)
2024
Rian Forestier
Brandeis HS ( San Antonio, TX)
2024
– ProspectsNation.com Player Card & Premium Evaluation
– Lugardo Photo Package
Wrigley Green
Argyle Middle School (Argyle, TX)
2027
Mary Ashley Groot
The Dalton School (New York, NY)
2023
Angelina Hodgens
St. Joseph by the Sea High School (, NY)
2025
Izzy Majarucon
Deer Valley High School (Glendale, AZ)
2024
Harper Peterson
Whitney High School (Rocklin, CA)
2024
– Lugardo Photo Package
Laci Steele
Edmond North High School (Edmond, OK)
2023
Jenna Villa
Arlington High School (Arlington, WA)
2023
Samantha Wagner
Ronald Reagan High School (San Antonio, TX)
2023
2022 All American Showcase Participants:
Name
School
Class
Add-ons
Charlotte Cavin
Bennett & Alma Griffin Middle School (Frisco, TX)
2027
– ProspectsNation.com Player Card & Premium Evaluation
– Brandon Clay Spotlight Shooting Session
Makayla Clarke
Melissa Middle School (Melissa, TX)
2028
– ProspectsNation.com Player Card & Premium Evaluation
Arianna Davis
Antonian Catholic College Preparatory High (San Antonio, TX)
2026
– ProspectsNation.com Player Card & Premium Evaluation
– Lugardo Photo Package
Madelyne Davis
Ursuline Academy Of Dallas (Irving, TX)
2024
– ProspectsNation.com Player Card & Premium Evaluation
Wrigley Green
Argyle Middle School (Argyle, TX)
2027
– ProspectsNation.com Player Card & Premium Evaluation
Mia Hannagan
Horace Good Middle (Garden City, KS)
2028
Avery Hjelmstad
Edmond Memorial High School (Edmond, OK)
2025
– ProspectsNation.com Player Card & Premium Evaluation
Brenly Lamb
Woodall Elementary School (Muskogee, OK)
2028
Izzy Majarucon
Deer Valley High School (Glendale, AZ)
2024
Brooke Maupin
Argyle Middle School (Argyle, TX)
2027
– Brandon Clay Spotlight Shooting Session
Maddalene Minner
Branson Junior High (Branson Township, MO)
2028
– BrandonClayTV Video Evaluation
– ProspectsNation.com Player Card & Premium Evaluation
– Brandon Clay Spotlight Shooting Session
– Lugardo Photo Package
Madisen Moten
Willowridge High School (Houston, TX)
2026
– BrandonClayTV Video Evaluation
Taige Norwood
Farmington Jr High (Farmington, AR)
2028
– ProspectsNation.com Player Card & Premium Evaluation
Elizabeth Pittman
Future Prosper High School (Prosper, TX)
2027
Sofia Read
Bill Hays Middle School (McKinney, TX)
2027
– ProspectsNation.com Player Card & Premium Evaluation
Morgan Sanger
Trinity Middle School (Fort Smith, AR)
2028
– ProspectsNation.com Player Card & Premium Evaluation
– Brandon Clay Spotlight Shooting Session
Peyton Underwood
Harpool Middle School (Lantana, TX)
2027
– ProspectsNation.com Player Card & Premium Evaluation
– Brandon Clay Spotlight Shooting Session
Sydnie Villarreal
St Agnes Academy (Houston, TX)
2025
– BrandonClayTV Video Evaluation
– ProspectsNation.com Player Card & Premium Evaluation
– Brandon Clay Spotlight Shooting Session
– Lugardo Photo Package