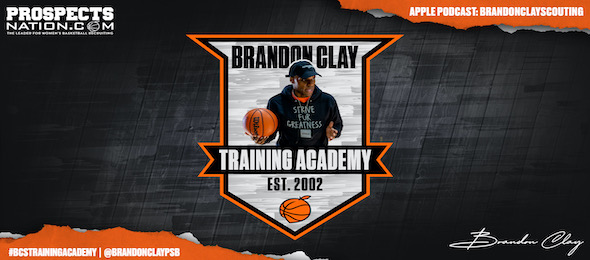 #BCSTrainingAcademy Online Registration can be found HERE:
***All participants need to bring their own basketball for the skill sessions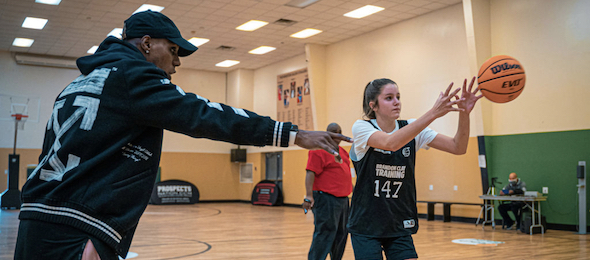 Spotlight Training Sessions with Brandon Clay (email Brandon directly to reserve a spot – $99 add-on)
***Each player will get a personal evaluation from Brandon within seven days of the academy.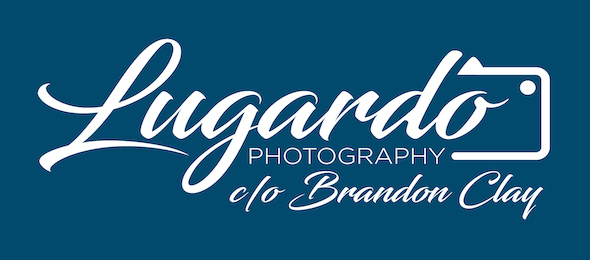 Event Pictures: All participants will be able to access a link with an individual headshot and a picture with Brandon Clay within 21 days of the event. Lugardo Photography will provide additional coverage of the Academy. For more information on pricing and how to purchase additional pictures, email Tony Lugardo: Lugardophotography@gmail.com
Social Media Hashtag: #BCSTrainingAcademy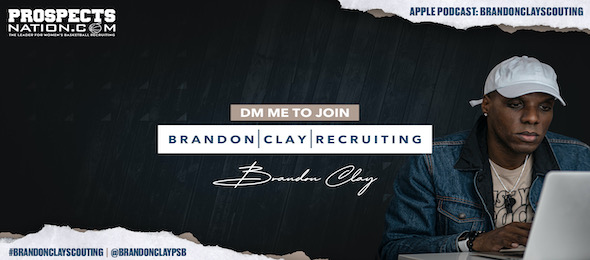 #BClayRecruiting College Recruiting Program Campers
Players enrolled in the program who will be attending this showcase. Their ProspectsNation.com player cards will be updated with a new evaluation from Brandon Clay within 10 days of the completion of the event.
***Email Brandon (BrandonClay@PeachStateBasketball.com) for details on how to join the program.
Brandon Clay Feature Player Video Voiceover ($150 Optional Add-On)
***Approximately :45 highlight clip using video from the event. Available for an additional $125 per camper with a voiceover from Brandon Clay. Takes 8-10 weeks post camp for highlights to be posted to ProspectsNation.com Player Card.
Brandon Clay Spotlight Small Group Workout ($95 Optional Add-On when you sign up for the Featured Player Video)
55-minute shooting session with Brandon Clay and a personal evaluation from him after the showcase concludes
***Before the first session of the showcase on Saturday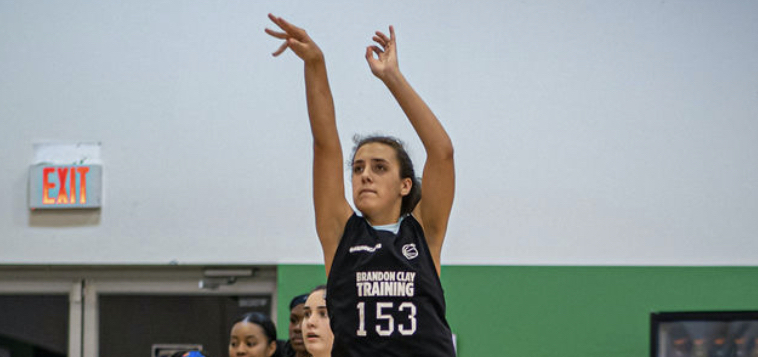 Confirmed Players
***Maximum of twelve players per small group.
Underclass Session: 4 pm to 5 pm
Upperclass Session: 7 pm to 8 pm
Gym Location:
The Maddawg Center – 900 East Mountain Street – Building E – Kernersville, NC 27284
Daily Admission:
$10.00 for adults, $5.00 for students
2021 #BCSTrainingAcademy Participants:
Times:
***All participants need to bring their own basketball for the skill sessions.
*Starting at 3:00 pm – Brandon Clay Spotlight Skill Session
***add-on purchase
Underclass Session (2025 and younger)
3:50 pm – Pictures
4:00 pm – High Intensity Skill Development
5:15 pm – Competition / Concepts
6:00 pm – Dismissal
*Starting at 6:05 pm – Brandon Clay Spotlight Skill Session
***add-on purchase
Upperclass Session (2024 and older)
6:50 pm – Pictures
7:00 pm – High Intensity Skill Development
8:15 pm – Competition / Concepts
9:00 pm – Dismissal